Swim More
NikeSwim
Nike launched into the swimwear category with a revolutionary new fabric called XLA. The fabric utilised the latest fibre technology and was a genuine innovation in the market. This needed to be reflected in the POS whilst remaining true to the over-arching values of the Nike brand. Influenced by photography styles more commonly associated with luxury cars or hi-fi, we created a series of images shot in an underwater tank, that echoed the technical nature of the swimwear range.
Learn More
NextBigThing were challenged with the not insignificant task of "How does a brand like Nike make a splash in a new sporting category?" In a market dominated by established swimwear brands such as Speedo and Arena, we needed to create a clearly differentiated positioning for Nike that would give the brand visibility in a highly competitive sector.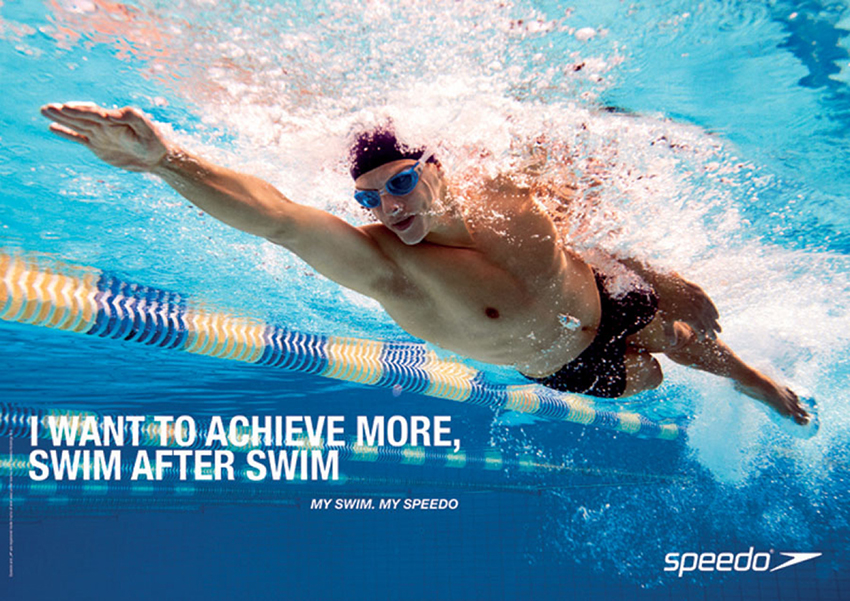 Typical sector advertising
After researching the market, evaluating the competition and identifying the key market drivers, we positioned the brand around the technology and innovation in the fabric, XLA.  Offering greater chlorine protection and the stretch commonly associated with Lycra, we identified NikeSwim products had a clear consumer benefit – they were more comfortable to wear and lasted longer. We reflected this technology with hi-tech visual styling cues and a clear consumer call to action – Swim More.

Technology sector inspiration
The campaign included POS, packaging, advertising and marketing. The distinctive visual style and clear consumer benefits created an ownable territory for NikeSwim that saw them gain considerable market share in an overtly competitive arena. The campaign ran throughout Europe and helped Nike establish NikeSwim as a credible swimwear brand.